About the Oklahoma College
of Emergency Physicians
Founded on October 23, 1973, OCEP is Oklahoma's local chapter of the American College of Emergency Physicians (ACEP). Our local chapter actively represents more than 350 emergency physicians, residents and medical students in Oklahoma, and we are actively involved in a wide range of issues that matter to both emergency physicians and our patients.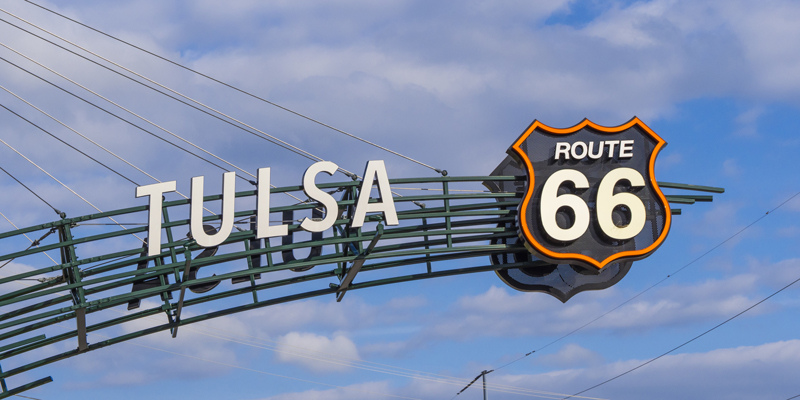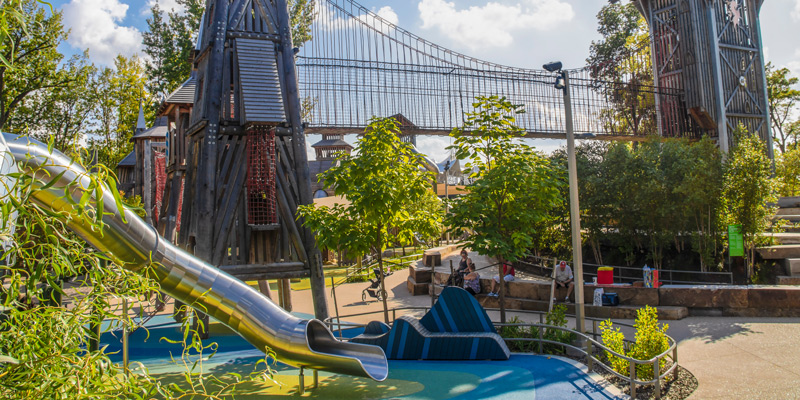 To provide leadership for the highest quality emergency care for Oklahomans and advocate for emergency physicians.
To promote an integrated community of members advancing emergency care in Oklahoma.
Advocacy, engaging members in growing our chapter, mentorship of young emergency department physicians.
The Oklahoma College of Emergency Physicians supports the advancement of emergency medicine by providing all of our members with:
Oklahoma College of Emergency Physicians president James Kennedye, MD, MPH, FACEP, wrote this article about his involvement in Motocross Medicine.
Would you like to be featured in OCEP's member spotlight? Are you doing something interesting, unusual or fascinating – inside or outside of medicine? Let us know and we'll look into including you in our next Member Spotlight.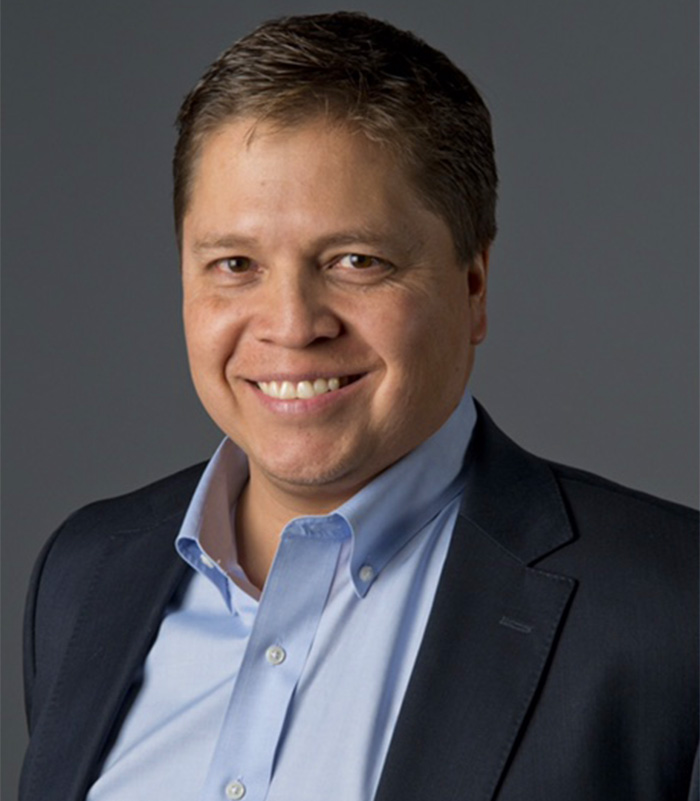 James Kennedye, MD, MPH, FACEP
President
Learn More
Dr. James Kennedye, a member of the Kiowa Tribe, grew up in Midwest City, OK, and is an emergency physician that has practiced EM at the University of Oklahoma Medical Center and INTEGRIS Baptist in Oklahoma City, St. Francis and Hillcrest in Tulsa as well as the Chickasaw Nation Medical Center. He is Board Certified in Emergency Medicine and is Fellow of the American College of Emergency Physicians (ACEP). He has served as clinical faculty at OU College of Medicine (OKC and Tulsa) and OSUMC in Tulsa. Dr. Kennedye serves as the current Oklahoma College of Emergency Physicians (OCEP) President. He also serves on the ACEP National Council as well as its State Legislative & Regulatory Committee. He is an active member of the Association of American Indian Physicians (AAIP) and the Pacific Region Indigenous Doctor's Congress (PRIDOC). He was elected class MVP of Leadership Edmond Class 23 and is also a lifetime member of Leadership Oklahoma Class 30. He is a member of the Kiowa Black Leggings Warrior Society and has served on the Kiowa Election Commission, the Kiowa Casino Operating Authority and the Boards of Red Earth, AAIP, and the Association of Native American Medical Students (ANAMS).
A 16-year U.S. Navy veteran as both an enlisted Seabee and as a medical officer, he graduated from Oklahoma City University before completing medical school at the University of Oklahoma, residency in Emergency Medicine at Washington University in St. Louis/Barnes-Jewish Hospital, a Health Policy Fellowship at Harvard Medical School and a Master's Degree in Public Health at Harvard University in 2012. He currently serves on the board of the Oklahoma City Indian Clinic. His son, Patrick, is a family physician and his daughter, Jacqueline, is a graduate of the U.S. Naval Academy and is a U.S. Navy Pilot. Dr. Kennedye was a 2022 and 2023 White House Fellowship National Finalist. In his free time, he likes to travel, camp, play sports, follow college football and participate in Native American cultural and language projects. Being an avid motorcycle enthusiast, he both rides locally and serves as trackside physician for the AMA Professional Supercross and Motocross Series across the United States.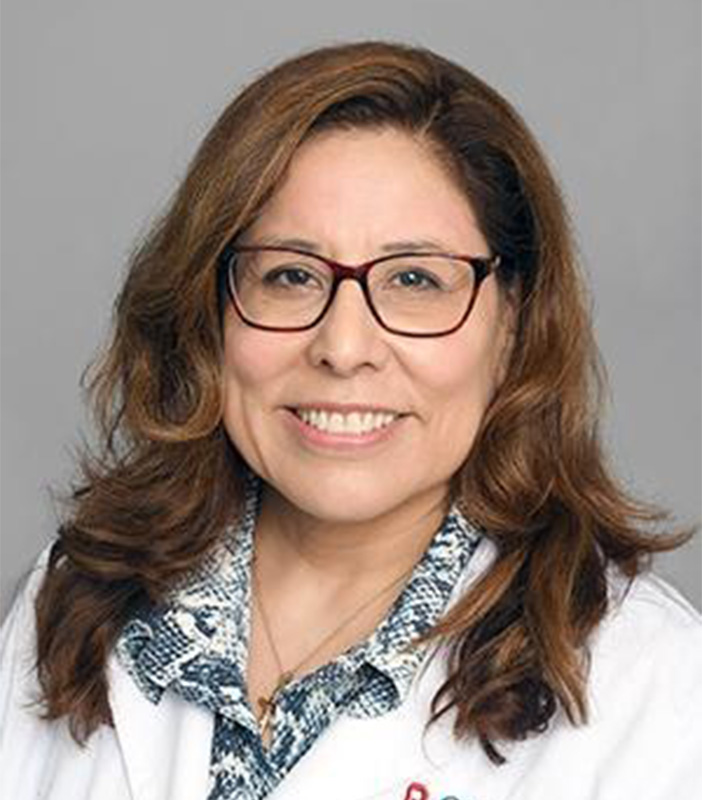 Cecilia Guthrie, MD, FACEP, FAAP
Vice President
Learn More
I was born and bred in Oklahoma City. I am a "Cowboy" at heart as I attended Oklahoma State University for my undergraduate. Go Pokes!  I attended medical school at OU and completed my pediatric residency and pediatric emergency medicine fellowship at the University of Texas-Southwestern in Dallas. I joined the pediatric emergency medicine section at Emory University and lived in Atlanta for 9 years. I then made a U-turn back to Oklahoma. I joined an emergency medicine group at St. Francis hospital in Tulsa to help open a new pediatric emergency department. Missing the academic setting, I returned to the OU Health Science Center in 2011. The Children's Hospital Emergency Department is my home away from home. My specialty interests include asthma, bronchiolitis and migraine treatments.
On a more personal note, I have been married for 22 years. We have no children, but puppies will be added to the family when our house remodel is finished. I consider my children to be the kids I see in the emergency department every day. My hobbies include reading, playing the violin and aviation. My newest passion is singing, and I am currently a member of the Canterbury Voices.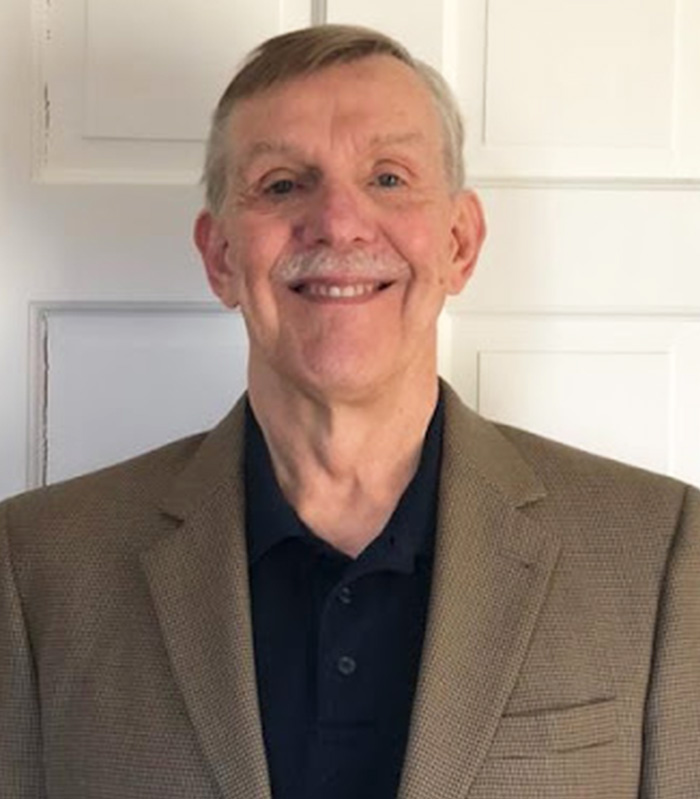 Timothy Hill, MD, PhD, FACEP
Treasury
Learn More
I worked the first 10 years of my emergency medicine career at Grady Memorial Hospital in Chickasha While there I served as the Medical Advisor to the Chickasha EMS for a couple of years. I then practiced emergency medicine at Mercy in Oklahoma City until I retired in 2013. After retiring, I worked as Medical Director at the Health Alliance for the Uninsured (HAU) through 2016. Retirement led to a new-old romance, world travel, living in South Africa for 6 months and New Zealand for 18 months.
I have been involved in OCEP since its inception in 1985. I have been a Board Member as well as Secretary-Treasurer for most of my tenure (a position I still hold). I was involved at OUHSC serving as Adjunct Professor in the defunct emergency medicine Residency, Adjunct Instructor in the Department of Psychiatry and Behavioral Sciences. Additionally, I was a preceptor to first year Medical Students, Nurse Practitioner Students, and PA Students. I was active at the national level also being a councilor for eight years and serving on many committees. Locally, I was on many OCMS committees and on their Board of Directors. I was also on the Board of the Oklahoma City County Health Department for 20 years, serving as their Board Chair for four years. I also did a lot of mission work in various countries but settled on working in Honduras. I was on the Predisan Board for 10 years and served as president for 3 years. Lastly, I was on the Board of the College of Public Health at OUHSC.
Now, I am retired and we are living in Riverside, Illinois, a suburb of Chicago. Travel, reading, and softball are my hobbies. 'Twas a good career.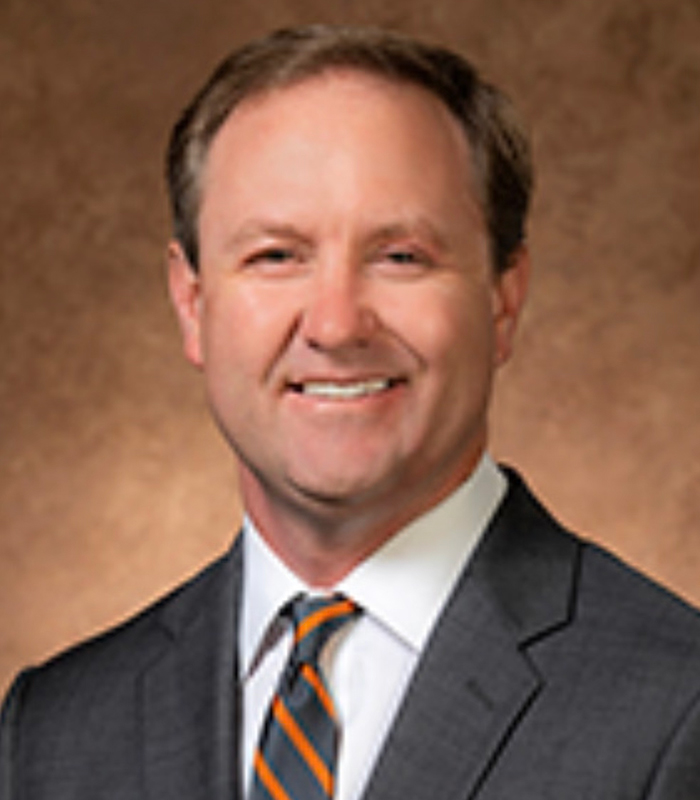 Chad Phillips, MD
Immediate Past President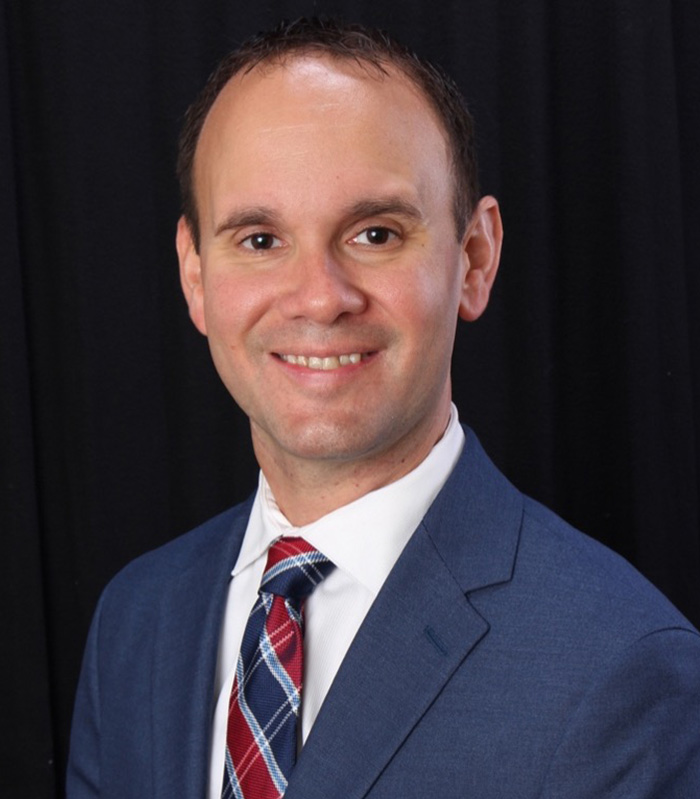 Kurtis A. Mayz, JD, MD, MBA, FAAP, FCLM, FAAEM, FACEP
Learn More
Dr. Mayz is the Chair of Pediatric Emergency Medicine and Medical Director of the Pediatric Emergency Center at Saint Francis Children's Hospital in Tulsa, Oklahoma. He is board certified in both emergency medicine and pediatric emergency medicine. He has worked in several emergency and pediatric emergency departments around the country, encompassing a variety of different practice settings. His experience includes both administrative and clinical practice. In addition to his work as a practicing clinician, Dr. Mayz has served on multiple national ACEP committees, most recently on bylaws and medical-legal. He is the chair of the bylaws committee for OCEP. He is also actively involved in risk and claims management, as well as litigation stress support with United States Acute Care Solutions. Dr. Mayz is an attorney admitted to practice law in New York, New Jersey, and the Federal District Court of New Jersey. He lectures nationally on medical-legal issues in emergency medicine and is the owner of Medical Legal Mayz Consulting LLC.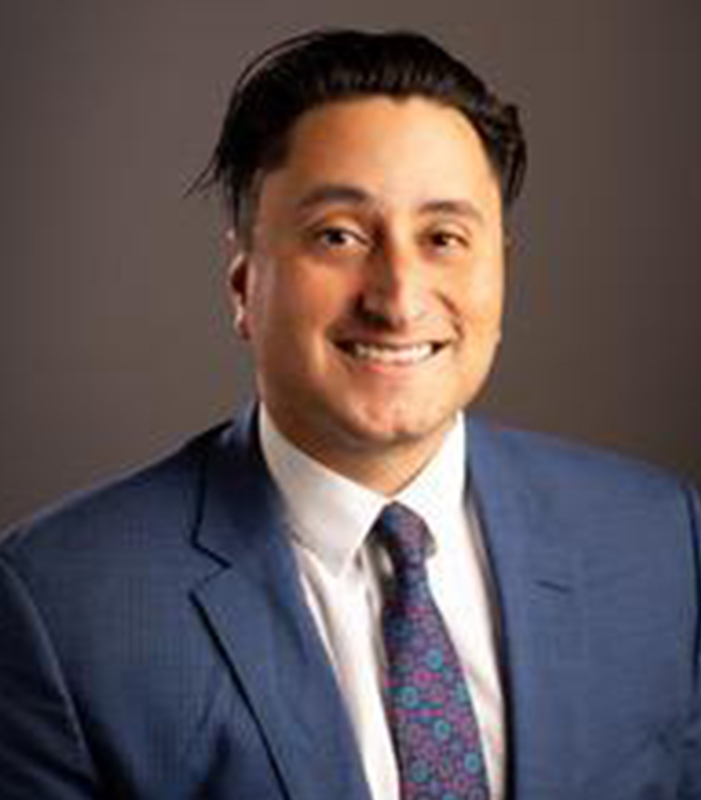 Derek Martinez, DO
Learn More
Derek Martinez, DO is in his second year of Emergency Medicine residency at the University of Oklahoma, Tulsa. He is one of the incoming chief residents at OU Department of Emergency Medicine.
He is originally from Seattle, Washington. He graduated from the Pacific Northwest University of Health Sciences in Yakima, Washington with a degree in Osteopathic Medicine (DO). He serves as the resident board member for the Oklahoma ACEP chapter. He serves on the EMRA (Emergency Medicine Resident's Association) board of directors as Director of Leadership Development. His interests include leadership development, rural emergency medicine, performance optimization and recovery, medical education and resident advocacy. He lives in Tulsa, Oklahoma with his wife and two dogs.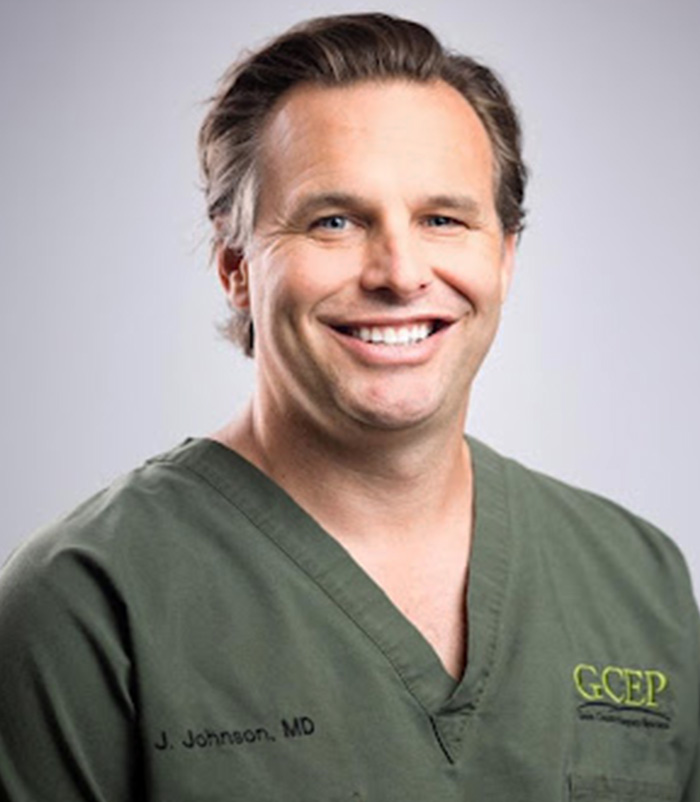 Jeff Johnson, MD, FACEP
Learn More
Dr. Johnson is the medical director of the emergency department at Hillcrest Medical Center in Tulsa Dr Johnson is originally from Mannford He completed his undergraduate degree in Zoology at Oklahoma State University. He obtained his medical degree from the University of Oklahoma College of Medicine. He completed his residency in Emergency Medicine at Louisiana State University in New Orleans, LA. Dr. Johnson serves as a board member of the Oklahoma College of Emergency Physicians and as a Councilor of the American College of Emergency Physicians.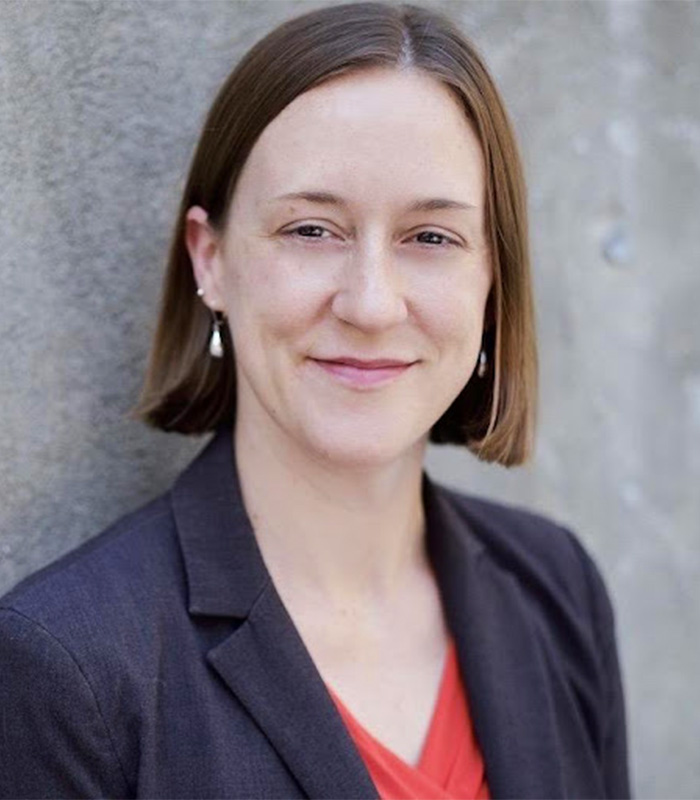 Laura Janneck, MD, MPH, FACEP
Learn More
Laura Janneck is an Assistant Professor and Associate Program Director in the Department of Emergency Medicine at the University of Oklahoma School of Community Medicine where her work focuses on social medicine and health equity. She was previously faculty at Harvard Medical School and the Cambridge Health Alliance and has served as the Country Director for sidHARTe in Rwanda where she collaborated with the Ministry of Health on guiding the development of emergency medical systems. Dr. Janneck studied human biology at Brown University, medicine at Case Western Reserve University, and global health at the Harvard School of Public Health. She completed residency at the Brigham and Women's and Massachusetts General Hospitals in Boston. She is currently the Counselor for the Social Emergency Medicine Section of ACEP and serves on the Board of the Oklahoma Chapter.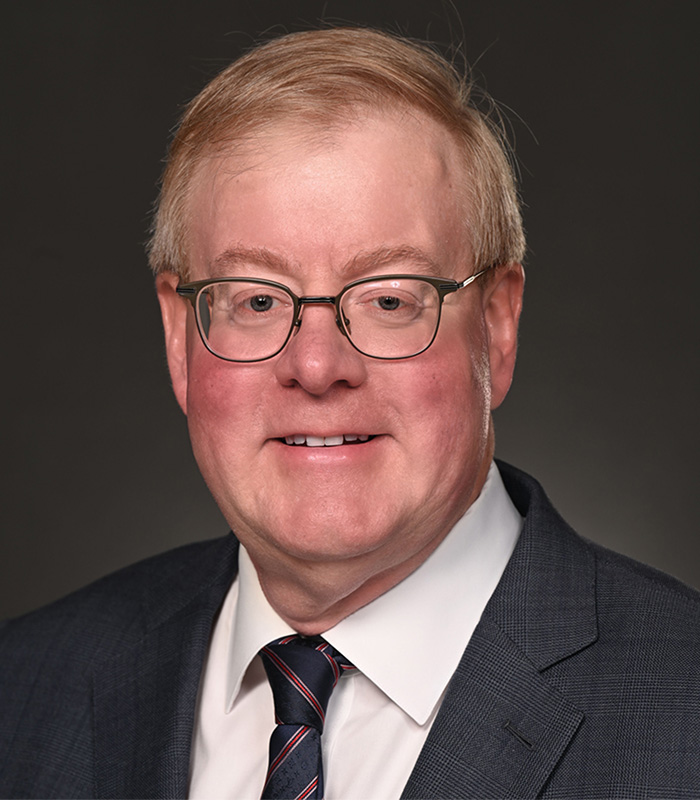 Jeffrey M. Goodloe, MD, NRP, FACEP, FAEMS
Learn More
Dr. Jeffrey M. Goodloe began his multifaceted EMS career in Waco, Texas in 1988. While attending Baylor University, he became a certified Paramedic, and has maintained national and/or state licensure as a paramedic ever since. He subsequently attended The University of Texas Medical School at San Antonio, graduating as Doctor of Medicine in 1995. He completed residency in emergency medicine at Methodist Hospital of Indiana/Indiana University School of Medicine in 1998. Dr. Goodloe became board-certified by the American Board of Emergency Medicine (ABEM) in 1999 and is the first physician in Oklahoma double boarded by ABEM in emergency medicine and EMS medicine.
Dr. Goodloe currently serves as Chief Medical Officer for all Medical Control Board affiliated emergency services agencies in metropolitan Oklahoma City and Tulsa (comprising one of the 20 busiest EMS systems in the United States), including the Emergency Medical Services Authority (EMSA) ambulance service, Tulsa Fire Department, Tulsa Police Department, Oklahoma City Fire Department, a multitude of suburban fire departments, and the American Airlines-Tulsa Maintenance & Engineering Emergency Response Team. He also serves as Medical Director for the Oklahoma Highway Patrol's special operations teams, including responding as a tactical physician on SWAT team activations.
Dr. Goodloe became a Fellow of the American College of Emergency Physicians (ACEP) in 2002 and has served ACEP in many roles in the decades since. Among his many achievements and contributions, Dr. Goodloe is also a Professor of Emergency Medicine and Chief of the EMS Section and Director of the Oklahoma Center for Prehospital and Disaster Medicine, having taught at Tulsa's largest three hospitals. He is a Lean/Six Sigma Black Belt, a Fellow of the Academy of EMS, and is tirelessly devoted to researching, improving and optimizing healthcare efficiency.
All of the above honors and privileges considered, Dr. Goodloe is most grateful to be of service to persons when they most need emergency medical services and emergency medicine. He is remarkably blessed to be associated with an inspiring cadre of EMS professionals, emergency nurses, emergency physicians, and administrative professionals. He is a long-term, avid student of leadership, citing Zig Ziglar (his former Sunday School teacher), John Wooden, and John C. Maxwell among role models.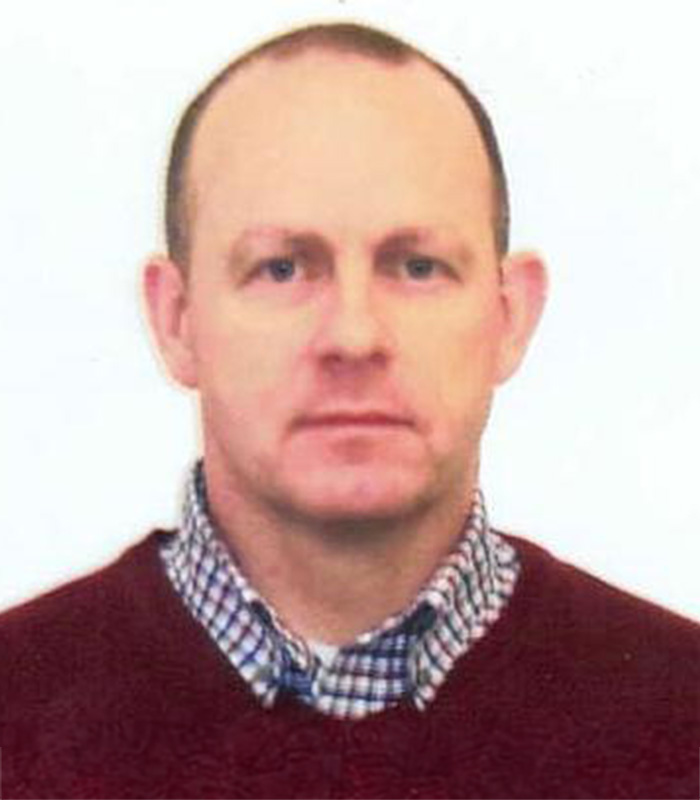 Gabe Graham
Executive Director
Learn More
Gabe has worked in general management, client development, revenue cycle oversight, accounting and financial planning. He holds a degree in accounting and marketing from University of Oklahoma, and numerous certificates and memberships, including Certified Public Accountant, AICPA, OSCPA.
JD McKean, MD
1976-1977 – First OCEP President
University of Oklahoma College of Medicine, 1967
Danny Cassidy, MD
1977-1978 – Second OCEP President
University of Oklahoma College of Medicine, 1973
Photo
Bruce Storms, MD
1978-1982 – Third OCEP President
University of Oklahoma College of Medicine, 1974
Photo
Paul Orcutt, MD
1982-1984 – Fourth OCEP President
University of Oklahoma College of Medicine, 1976
Diana Mills, MD
1984-1985 President when OCEP incorporated in 1985
University of Oklahoma College of Medicine, 1976
Jerry Brindley, MD
1985-1986
University of Oklahoma College of Medicine, 1978
Robert Wilder, MD
1986-1987
Columbia University College of Medicine, 1952
Photo
Steve Barrett, MD
1987-1988
Baylor College of Medicine, 1976
Dana Larson, MD
1988-1989
Oral Roberts College of Medicine
Photo
Dale Askins, DO
1989-1990
Kirksville College of Medicine
Andrew John, MD
1990-1992
University of Oklahoma College of Medicine, 1975
David McCarthy, MD
1992-1994
Columbia University College of Medicine, 1973
Wm Craig Sanford, MD
1994-1996
Louisville College of Medicine, 1976
Photo
Patrick Michael O'Brien, MD
Georgetown College of Medicine, 1983
Jeff Dixon, MD
2005-2007
Washington University in St. Louis College of Medicine, 1989
Howard Roemer, MD, FACEP
2008-2010
SUNY 1974
Photo
Carolyn Synovitz, MD, FACEP
2010-2016
University of Oklahoma College of Medicine, 1996
Photo
Jeff Goodloe, MD, FACEP
2016-2020
University of Texas San Antonio College of Medicine, 1995
Photo
Chad Phillips, MD, FACEP
2020-2022
University of Texas Southwestern College of Medicine, 2001
Photo
James R. Kennedye, MD, MPH, FACEP
2022-Present
University of Oklahoma College of Medicine, 1998
Photo
Medical Student Workers
These two tenacious young OSU medical students were instrumental in collecting and organizing data for our Oklahoma ED demographic study. OCEP is very proud and thankful for their fantastic work!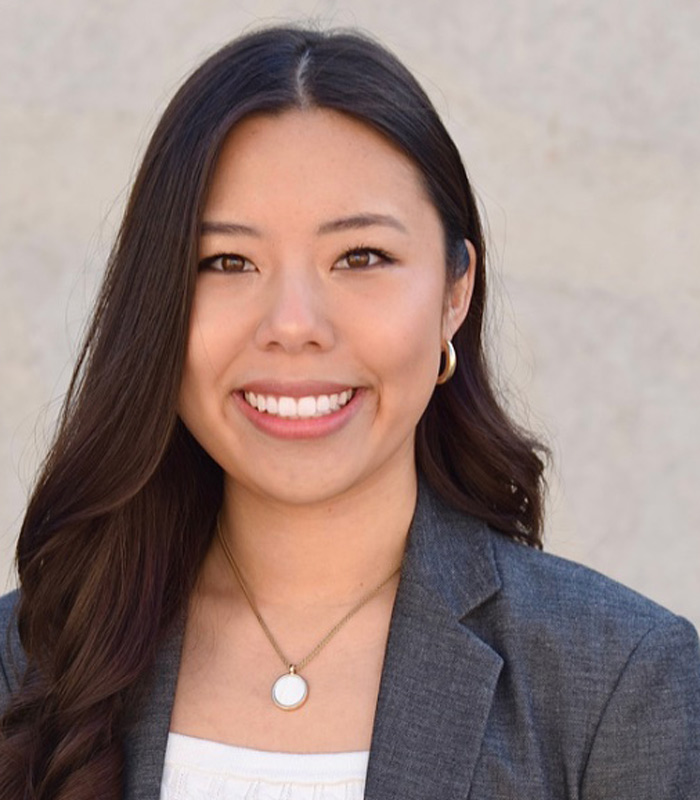 Paula Tran
Oklahoma State University COM MSIV
Learn More
Paula Tran is a fourth-year medical student at Oklahoma State University College of Osteopathic Medicine and plans to pursue a residency in General Surgery. She was a part of Student Government Association as Vice President and Campus Student Ambassador and had the opportunity to work with the Student Life Office and more than 40 clubs to organize schedules and execute events. During her free time, she worked with different faculty members to research 3D modeling of the head/neck using MRI scans, comparative anatomy of Wormian bones in different species, and physician education on substance user disorder. During her free time in medical school, she enjoys playing the piano, sewing clothes, and watching older re-runs of Project Runway.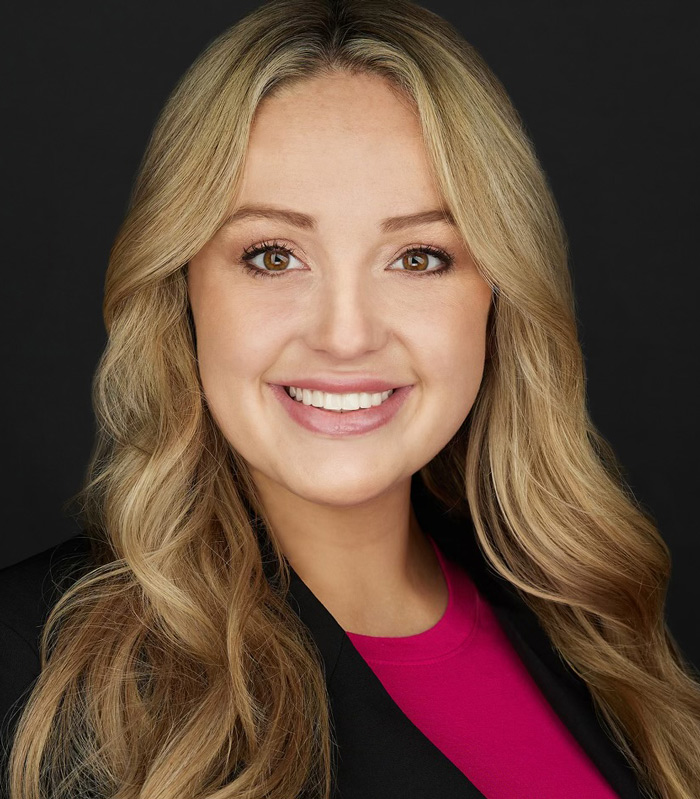 Bailey Wiggins
Oklahoma State University COM MSIV
Learn More
Bailey Wiggins is a current fourth year medical student at Oklahoma State University Center for Health Sciences. She is also an active member of the American College of Osteopathic Emergency Physicians and has participated in research projects that serve to further the knowledge of Graduate Medical Education. Her latest project focused on evaluating the need for increased Graduate Medical education training opportunities located in Indian Health Service facilities or tribal clinics within American Indian and Alaskan Native communities. Bailey is eager to finish her final two years of medical school and pursue a career as an Emergency Medicine physician, where she plans to continue advocating for patients and osteopathic physicians and students following medical school graduation.
To review our chapter's full bylaws, please click the button below. Login may be required.
No one knows better than us how critical time is in the emergency department. That's why we put all the most crucial resources at your fingertips.
Find out what's new and what's on the horizon with the Oklahoma College of Emergency Physicians.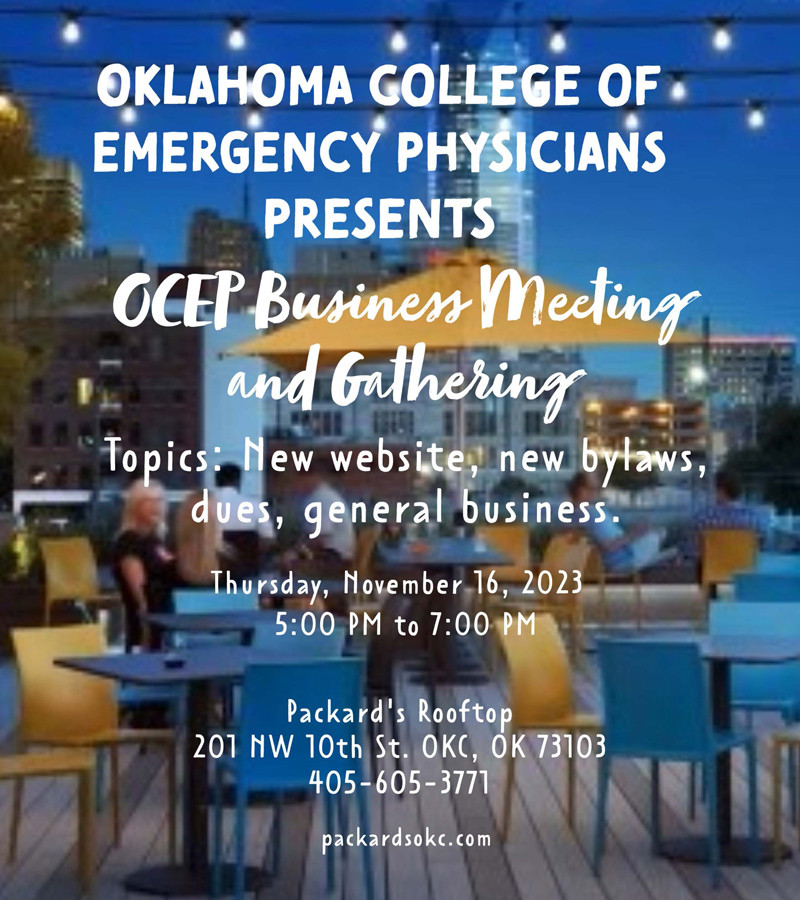 On both the local and national level, OCEP and ACEP work tirelessly to advocate for what emergency physicians need to best care for our patients.
The first step in joining the Oklahoma Chapter of the American College of Emergency Physicians is to join ACEP. But before that, why not check out some of the benefits of being a member?