Standing on the Front Lines of Medicine
Emergency medicine is one of the most critical – and most challenging – fields in modern medicine. The physicians in our ranks are not only care for life-and-death injuries, traumas and illnesses, they're often the only ones caring for the millions of under- and uninsured patients who appear in Oklahoma emergency departments every day.
The Emergency Department is the De Facto front door of the hospital and our health care system. The Emergency Physician is the leader of the Emergency Medicine team.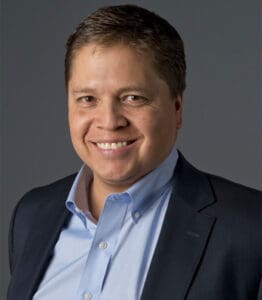 Presidential Welcome Letter
As a native Oklahoman and current President of the Oklahoma College of Emergency Physicians (OCEP), I want to welcome you to our website and thank you for your interest.
The Oklahoma College of Emergency Physicians, a chapter of the American College of Emergency Physicians (ACEP), is made up of board-certified, residency trained emergency physicians practicing in large, tertiary, and academic emergency and trauma centers, community, military, rural and tribal ERs across the state of Oklahoma.
​            OCEP has been present in Oklahoma since 1976, from the infancy of the specialty of emergency medicine, through the evolution of its place in the house of medicine, the establishment of its first emergency medicine residencies, was on the front lines of the Oklahoma City Bombing, the COVID crisis and many other mass casualty disasters in our state and across the U.S. Many of our members have served gallantly in the military on the front lines and in various Army and Navy medical units around the world. We continue to serve the people of Oklahoma 24 hours a day, 7 days a week, 365 days a year in the de facto front door of our state's hospitals and trauma centers.
​            We work extraordinarily hard to heal and treat the sick and wounded and advocate on behalf of emergency physicians, their patients, pre-hospital emergency personnel, students, residents, and emergency department staff in the pre-hospital environment, emergency departments, at the State Capitol and in Washington DC. Our physicians are trained in the acute care phase of ALL MEDICAL SPECIALTIES from mundane issues to the most acutely critically ill patients from neonatal to geriatric in age. The Emergency Department is a veritable fishbowl of medical, psychological, social, and financial problems to which our emergency physicians much master and navigate solutions daily. We are the leaders of the medical team in our state's emergency departments. Our physicians live by the emergency medicine mantra, ANYONE, ANYTHING, ANY TIME!
​            We have recently launched a new website that we believe will better serve our mission of advocating, communicating, and informing our state's emergency physicians, patients, citizens, lawmakers, and community leaders. We encourage you to explore our website as we bring new content and services online in the coming months and years.
​            I encourage anyone to contact us should you have questions regarding emergency medicine practice or training in the Great State of Oklahoma. Our promise to you is that we will continue to provide high-quality medical care to our citizens and provide educational, leadership and organizational value to our emergency physicians, students, residents, colleagues and to the community. Again, welcome to our website.
Yours very sincerely and respectfully,
James R. Kennedye MD, MPH, FACEP
As emergency physicians, we know you need support – and we know what support you need.
Together, we can advance the frontiers of emergency medicine, right here in Oklahoma
As a member of the Oklahoma Chapter of the American College of Emergency Physicians, you have access to invaluable resources, advocacy, news and a network of likeminded colleagues. But, what's more, our members will have access to you, your insights, ideas and expertise.
Join OCEP
Join the ranks of the Oklahoma College of Emergency Physicians and gain access to resources, education and advocacy to take your practice to the next level.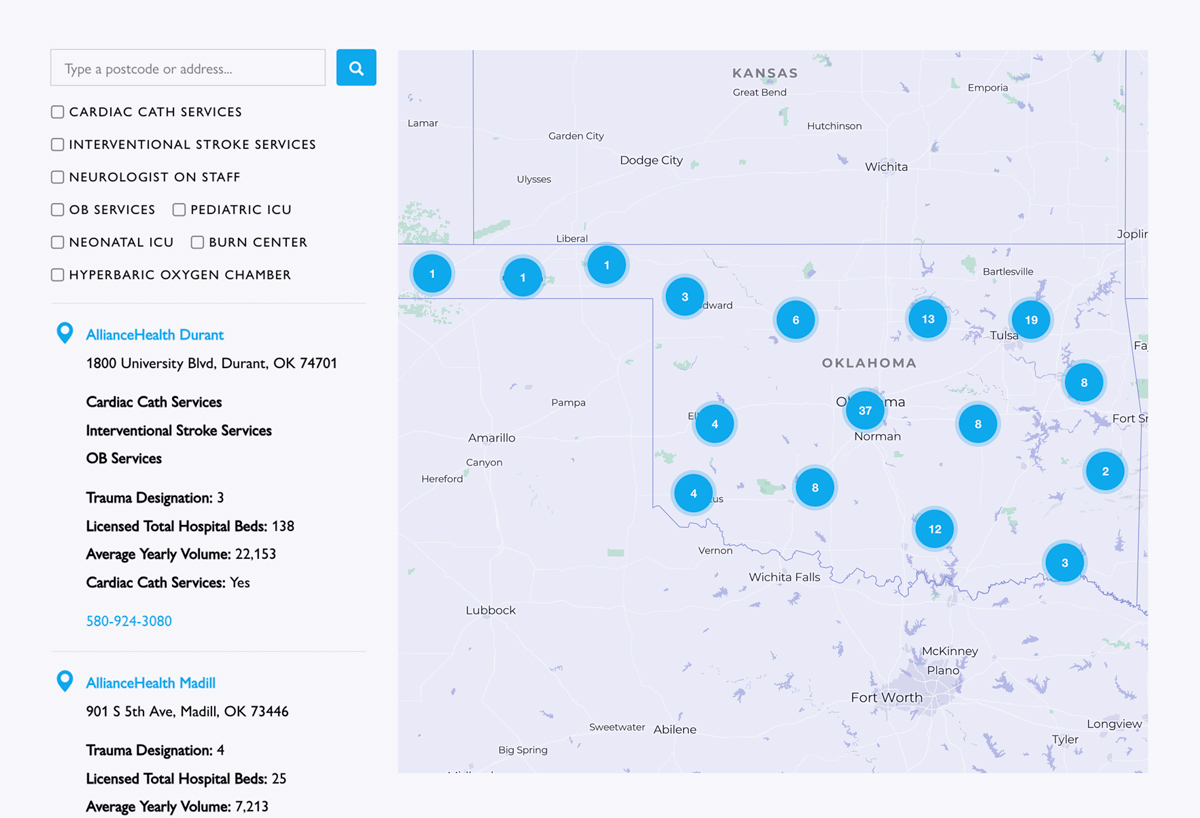 Quickly find the facility you require. Search by trauma designation, beds, specialties, location and more.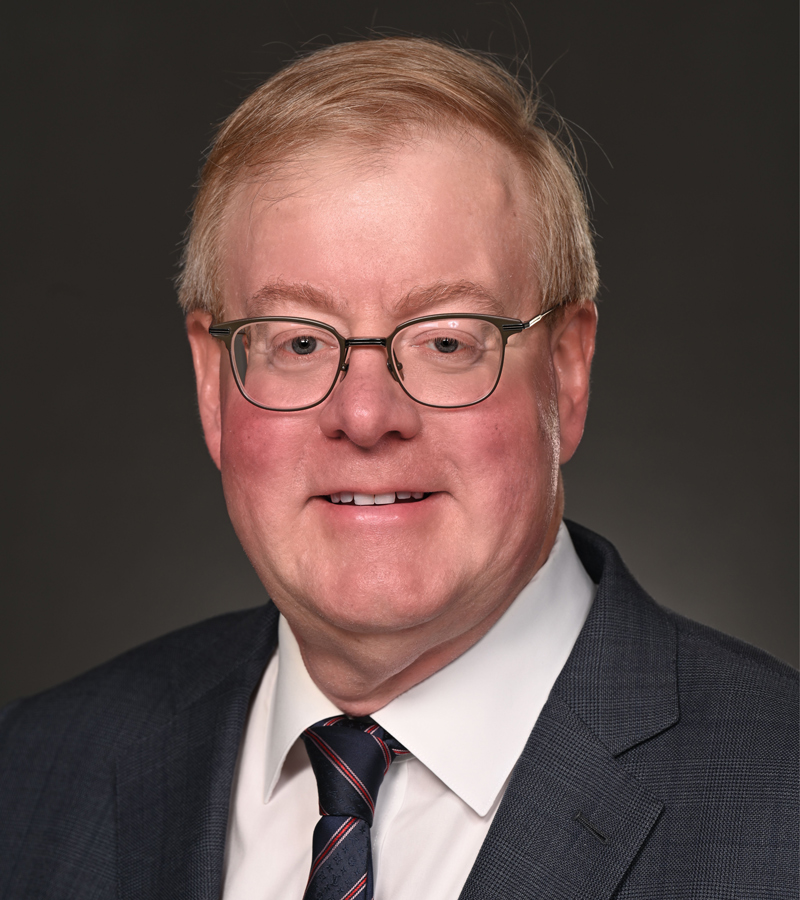 Congratulations Dr. Goodloe!
Past OCEP president Jeff Goodloe, MD, FACEP, was elected Chairman of the Board of Directors of National ACEP!
Kurtis Mayz MD, JD, MBA, FACEP ran for ACEP Speaker of the Council, and Robert Hancock DO, FACEP, ran for National American College of Emergency Physicians Board of Directors at American College of Emergency Physicians Council 2023. They both came up a bit short, but plan to run again next year.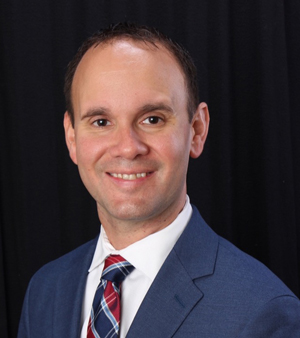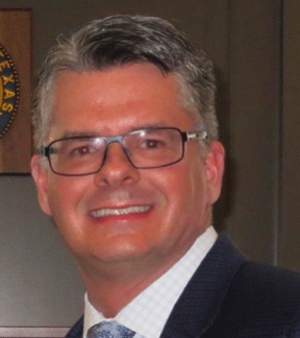 Kudos to our Oklahoma leaders in emergency medicine for stepping up to the plate and striving to lead on a national level. Quite a feat for what is considered a small ACEP chapter. We're all very proud of you!
Oklahoma College of Emergency Physicians president James Kennedye, MD, MPH, FACEP, wrote this article about his involvement in Motocross Medicine.
Would you like to be featured in OCEP's member spotlight? Are you doing something interesting, unusual or fascinating – inside or outside of medicine? Let us know and we'll look into including you in our next Member Spotlight.
Find out what's new and what's on the horizon with the Oklahoma College of Emergency Physicians.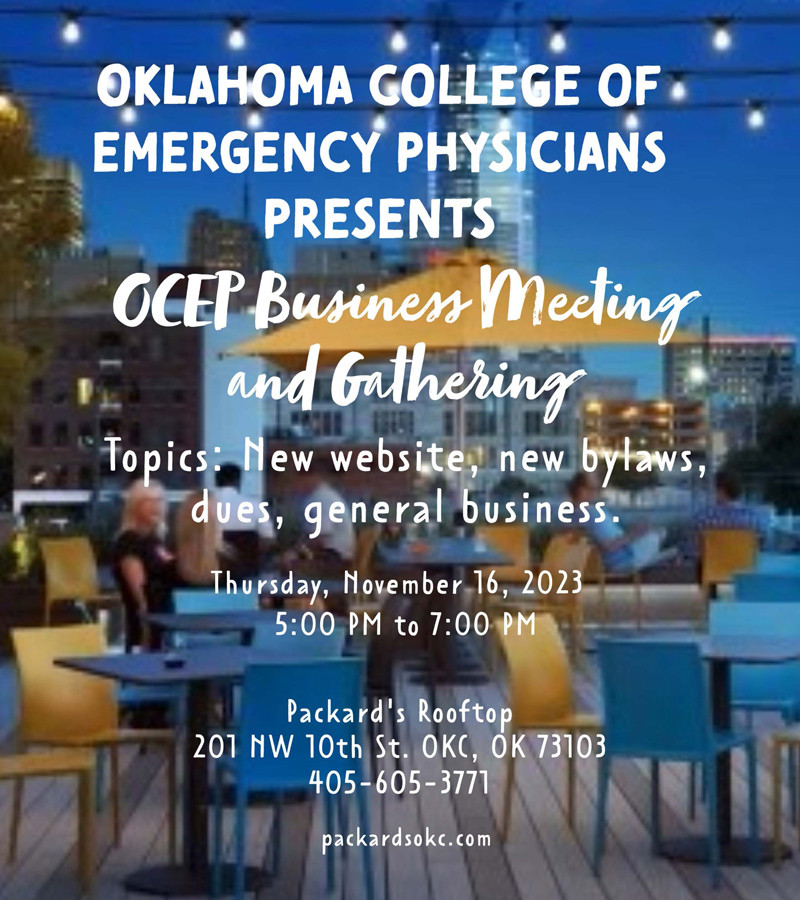 Oklahoma Emergency Physician, Conrad Caldwell MD is a U.S. Naval Academy graduate and former F-18 Hornet and Navy Top Gun pilot.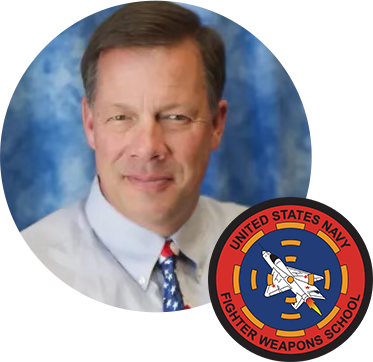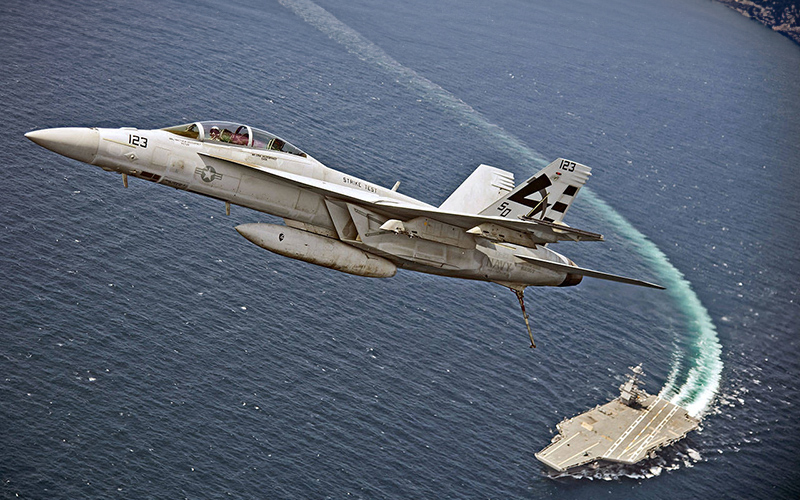 OCEP member Angela Selmon MD is a member of the famous Oklahoma Sooner Football family, the Selmon brothers, Lucious, Dewey and Lee Roy Selmon.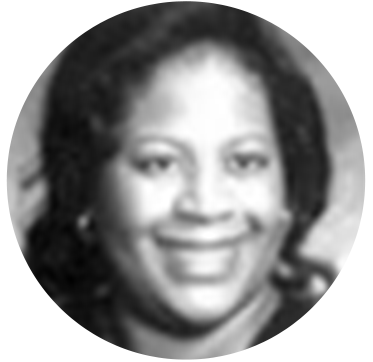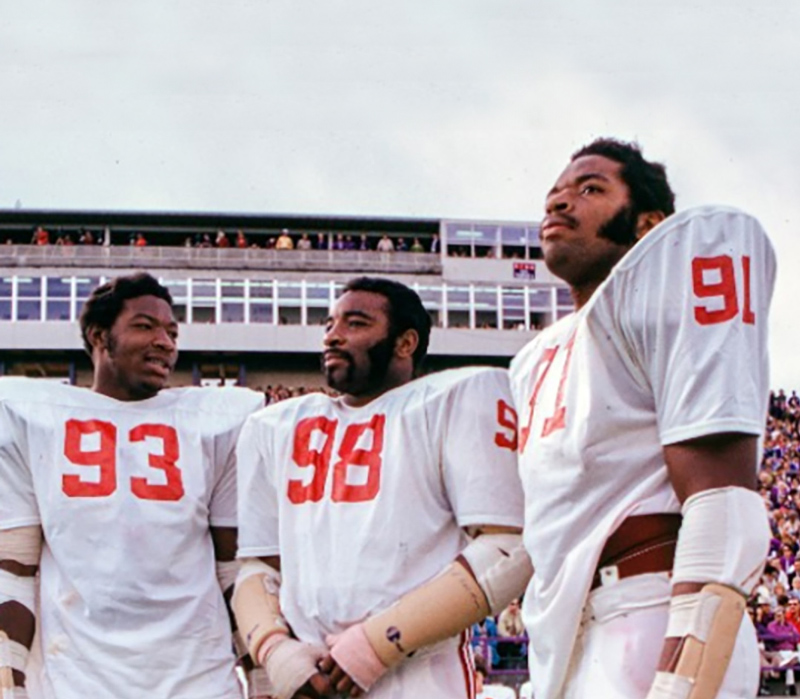 On both the local and national level, OCEP and ACEP work tirelessly to advocate for what emergency physicians need to best care for our patients.
The first step in joining the Oklahoma Chapter of the American College of Emergency Physicians is to join ACEP. But before that, why not check out some of the benefits of being a member?
Just who and what is the Oklahoma College of Emergency Physicians? Explore our organization further before you jump in.